IPG and Trilogy Conduct One Year Review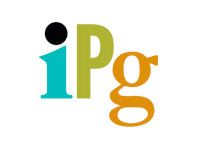 Chicago, Illinois USA, June 2013 – Having reached a one year milestone in their launch of the Trilogy Project, IPG conducted an onsite, full project productivity review with Trilogy North America and Pubtech Consulting.
Dennis Butler from Pubtech: "One year into our partnership with IPG, it was time to come on site and discuss how the application is being utilized in each department and gain valuable feedback from the users of the system." With project implementations of this scope it is critical to review the success levels, department by department, in order to further capture productivity improvement opportunities. Quite often during an initial implementation, departments do not realize all productivity gains before them. Having a one year full review has presented IPG with a number of opportunities in the coming year to achieve even greater productivity gains.
Joe Mathews IPG: "IPG has now completed a 5 year overhaul of all internal systems, ending with this milestone of a solid year using Trilogy. Having cutting edge software solutions means IPG can remain nimble, efficient, and dynamic in the changing landscape of publishing. It also means IPG has real-time visibility into operations and sophisticated analytics that drive sales. All of our systems are now robust, stable, scalable, and multi-currency. Projects on the scale of Trilogy are never easy but the challenge is rewarded generously with productivity gains, happy staff, well-served customers, and publishers who have the tools they need to grow. High-quality data and information systems have never been as important in publishing as they are now, and IPG is very proud to have made a transition that others find to be too costly, too complex, or too difficult. I am incredibly proud of our staff for making it all possible, and we are all looking forward to many years of smooth sailing on our state-of-the-art systems."
Alex Dare from Trilogy: "Now that Trilogy has been introduced to the North American market, our main objective is to deliver to our customers an edge over their competitors through a continuous partnership of improvement. We recognize we need to evolve our software solutions to insure customers keep pace with the rapidly changing publishing environment. The best way to make that a reality is to partner in those changes with industry leaders like IPG. Having annual productivity reviews is just one part of our go forward strategy. We are looking forward to delivering a number of new releases of our software in 2013."
About IPG:
Established in 1971, IPG was the first organization specifically created for the purpose of selling and marketing titles from independent presses to the book trade. Acquired by Chicago Review Press, Inc. in 1987, IPG has a wide reach in the market, distributing academic, Spanish-language, computer and general trade nonfiction and fiction titles. In the fall of 2006, the senior management of Chicago Review Press, Inc., the parent company of IPG, bought Trafalgar Square Publishing, Inc., the leading U.S. distributor of UK publishers.